Nataly Zukerman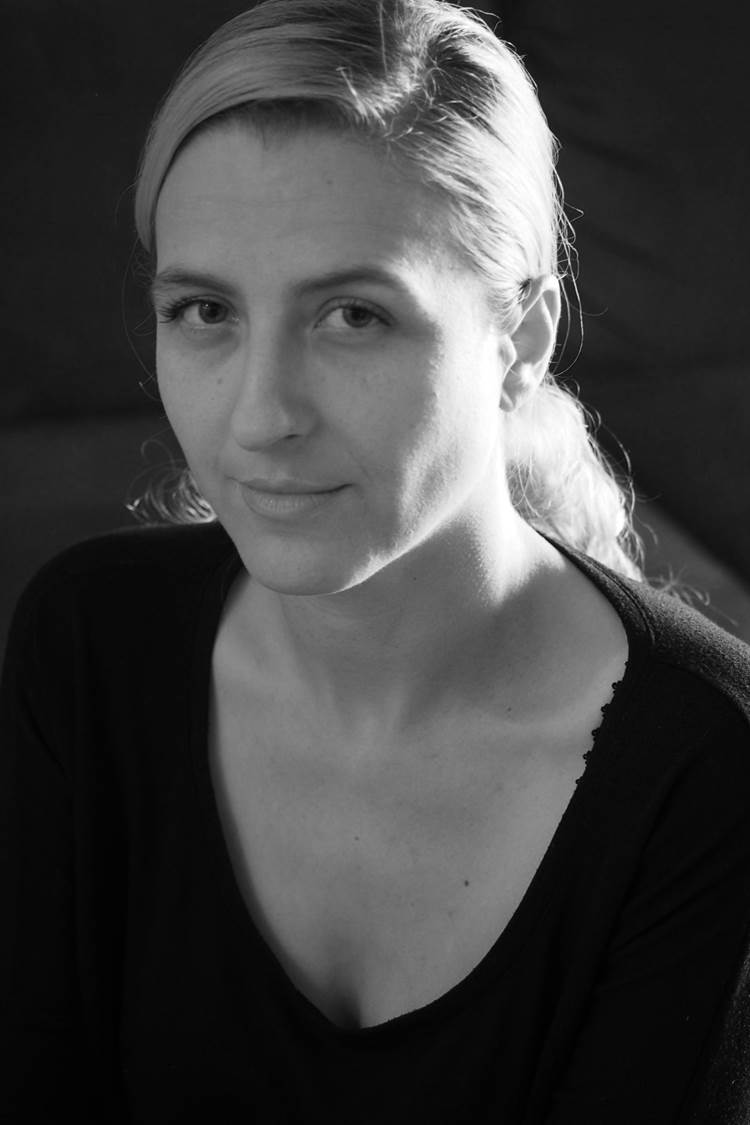 Zukerman is a theatre artist, performer, curator and dramaturg.
Among her works in Israel: Practice Makes Perfect (creator and performer), The Other Body (co-creator with Atalya Bransenburg and performer), Family Tree (Creator and Performer), Not Letting it In (Dramaturg and performer), Chats with the Bartender (creator and co-director with Lichay Beckerman).
Around the world: Willo & Robo (Norway), Cold You Are? (NRLA Festival, Glasgow), It All Depends on Who Plays the Leading Part (Edinburgh Fringe Festival).
One of the founders and artistic directors of Tel Aviv's "Talooy Bamakom" (depending on location) Festival.
Zukerman holds a degree in direction and teaching from Kibbutzim Seminar College, a BA summa cum laude in performance from Scotland's RSC and an MA summa cum laude in theater from Tel Aviv University.
להמשך >>
Current Shows
The Other Body
Winner of the 2014 Best Performer Award at Israel's Fringe Awards.
Created and performed by Nataly Zukerman
Created and directed by Atalya Bransenburg
Lighting Design by Amir Castro
Produced by Michal Ben Yehuda
Stage manager and executive producer: Omer Alsheich
Guest performer: David Zukerman
Duration of the show: 80 minutes.
A performance piece in three parts:
Part 1: "Hi, my name is Nataly Zukerman. When I was 12, in 1990, I had an accident, not a car accident, a pretty stupid accident, an accident at the Girl Scouts."
After a difficult accident at the age of 12, one that left her paralyzed, after a successful rehabilitation that turned her into a heroine who wins against all odds, after a fairy tale love affair gone awry, after countless scars left by momentary lovers, comes the question – now what?
Part 2: "I know a man who made himself an ideal woman out of his desires" (poem number 5 from Yehuda Amichai's "The Language of Love and Tea with Roasted Almonds").
A "revenge list" made of countless scars left on her body by more or less momentary lovers.
Part 3: "Wanted - for an art project: male/single, looking for a relationship. No prior theatrical experience required." A short TO DO list on the way to finding love.
Personal stories that otherwise might not have interested anyone, get an unexpected turn when facing an audience.
Practice Makes Perfect
Best Performer Award to Nataly Zukerman at 2015 Acco Festival.
"She (Zukerman) is a uninhibited artist who gives us a good answer to the question "What does it mean to be disabled?" and stands proud when she passionately verbalizes her disability to the audience.  A socially important, poignant performance – that doesn't get more personal than that."
(Maariv)
Created and performed by Nataly Zukerman
Fellow creators and performers: Ayelet Golan, Tomer Kopel, Agam Schuster, Rotem Tashach.
Dramaturg and c—director: Yair Vardi
Stage design, lighting design and video art: Iris Mualem
Costumes: Annie Atedgi
Video production: Nimrod Tzin
Assistant creator and stage manager: Michal Ben Yehuda
Producer: Omer Alsheich
The production started out as a graduation project at Tel Aviv University Theater Department's Actor-Creator-Researcher program in collaboration with Ayala Bressler Nardi and premiered at the 2015 Acco Fringe Festival.
Duration of the show: 80 minutes.
The first time I came out of the closet as a disabled person was three years ago.
Before that I simply toyed with the idea. I would throw the word around when I would be with friends and enjoy hearing them reply "No, you're not!" in their most assertive, resolte voice.  I wasn't raised as a disabled person, social security determined I wasn't eligible for disability allowance, I put away my crutches when I was 16 and quit physical therapy when I was 18.
My close childhood friends, who had grown up with me, had always known that Nataly needed help and taking care of, but the term "disabled" never came up.
Three years ago, dressed in a fancy evening gown, I lifted a sign over my head that said "Disabled".
A performance piece based on Nataly Zukerman's autobiographical strory, of a woman suffering from an invisible disability after going through an accident at a young age.
Zukerman invites a fitness coach, a professional dancer, her life partner, friends and family to give her a string of lessons and exercises where – through the prism of the disabled body struggling with everyday actions and gestures, such as getting up from the floor, falling and running – she can expose the movement procedures of our normative body.