Dori Engel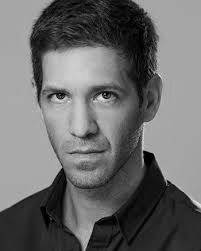 Actor, director and independent theater producer. Graduate (with honors) of Tel Aviv University's Department of Theatre and Shakespearean acting studies at RADA, London.
Engel has acted in many theatres, among them Haifa Theatre, The Yiddispiel Theatre, Tmuna, Hasimta, Malinky and Ruth Kanner's Theatre Ensemble. Among his various roles are: Hamlet in "Hamlet", Raskolnikow in "About a Sin", Didi in "Waiting for Godot", Yoram in "Children of the Shadow", Zand in "Mistress of the Palace" and David in "Silence of Sailors".
He directed, produced and took part in "Youth & Will", a show based on Shakespeare's plays, which won great acclaim at Edinburgh Theatre Festival and in London and in the play "Falstaff & Son", an adaptation of Shakespeare's "Henry IV", which premiered at the RADA Festival in London. His other directorial projects include: "The Lesson" an opera based on the play by Ionesco (The Music Feast Festival) and the musical show "Playing with Love" (Yiddispiel Theatre).
Creator and producer of the shows: "The Trial" (based on the novel by Kafka, adaptation and direction), "Love and Money" (Israeli premiere of Dennis Kelly's play) and his monodrama "Now I Am Alone" (Shakespeare's outsiders – Teatronetto Monodrama Festival, Tmuna Theatre and Bread & Roses Theatre in London).
להמשך >>
Current Shows
Love and Money
An Israeli premiere to Dennis Kelly's award-winning play
Written by: Dennis Kelly
Translated by: Yotam Benshalom
Idea and production: Dori Engel
Directed by: Moshe Pearlstein
Set Design: Kineret Kish
Costume Design: Ofra Konfino
Lighting Design: Chani Vardi
Music: Tavor Nakash
Performed by: Dori Engel, Adar Beck, Ora Meirson, YoelRozenkier, Shalom Shmuelov.
"Last week I stood in front one of those shop windows and looked at a bag I'd never be able to afford, and it suddenly hit me that this bag wasn't designed so I could put things into it, but rather that I myself would be able to be put into it." David needs love. He writes a series of e-mails to a French woman he had met on his job, but his past stands in the way. He's in debt. He must, in any conceivable way, sell his soul, his body. Jess is an obsessive shopper, a shopaholic. All the treatments fail, she must shop, she buys to save her life. But money isn't enough and neither is love. An Israeli premiere to Dennis Kelly's award-winning play. A witty, bitter look on the pathology of a financial crisis, sipping through human relationships. About the love of economy and the economy of love.