Avital Dvori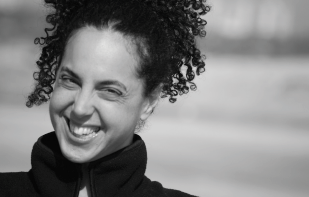 An independent theater creator, director, puppeteer and stage artist. Studied in Tel Aviv, Haifa, Jerusalem, London and Barcelona. Holds an MA in arts from London's Central School of Speech and Drama, specializing in puppet theater and physical theater.
Since 2001, Dvori has been creating multidisciplinary stage shows. She fuses together different artistic styles such as circus, puppetry and object theater to create one theatrical piece. Among her works: "How by Mistake", Best Show winner at the 2001 Haifa Children's Theater Festival, "Tranqilla", winner of the 2007 Acco Fringe Festival Creators' award and the 2008 Israeli Fringe Awards for Best Stage Language, "Flora's Dance", winner of 4 international awards in 2013 and 2014.
Her works are presented in international art festivals all over the world. Avital also practices clown therapy at "Ha'Emek" and "Meir" hospitals for the past 14 years. After years of practical experience, she has developed a unique method of toy and puppet therapy in hospitals and she moderates puppet theater and medical clowning workshops across the world.
להמשך >>

Creator's website