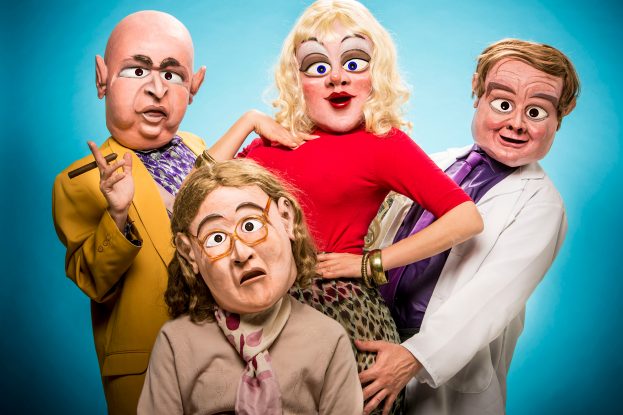 A mask satire for adults.
The story of Debbie, a receptionist at a failing plastic surgery clinic. Debbie, who tries to fit in and find love, is forced to sit on the sidelines and watch the doctor, with whom she's secretly in love, accidentally turn into a celeb-surgeon. The clinic becomes an overnight success and at the same time, a trendy production line of blank people.
A mask show that tells, without words, the story of one clinic, but presents a microcosm of an entire society, chasing after a fake dream and a unified beauty ideal that blurs out the individual's personal, unique identity.
---
Written and directed by: Haim Abud, Yoram Boker
Created and performed by: Orit Peres, Barak Gonen, Ella Gofer-Abud, Haim Abud
Dramaturgy: Shay Shabtay
Masks: Yehudit Greenspan
Set and costume design: Merav Netanel Danon
Lighting design: Adi Shimroni
Original music: Dan Hupert
Video art: Nimrod Tzin
Consultant: Ilan Savir
Still photography: Kfir Bolotin
Duration: 60 minutes.
The show was supported by the Culture Institute and the Lottery Institute.