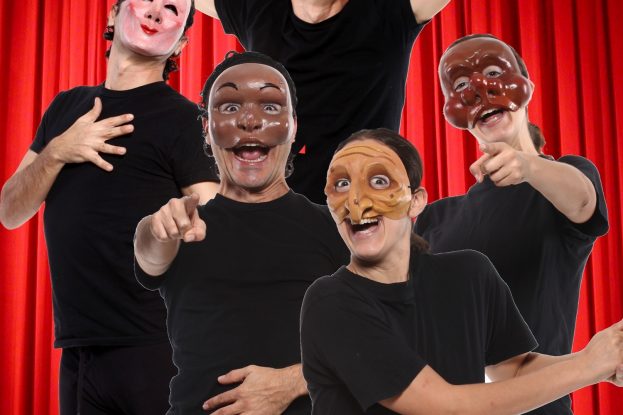 A fascinating comedic theatrical journey to the history of the mask.
The show tracks the development of the mask in the theater – Basel masks, the neutral mask, the various character masks and mainly – a celebration of
Commedia Dell'arte
. This beautiful art form, played out in amusing scenes while exploring the classic characters – Arlecchino, Pantalone, the lovers, Dottore, Capitano and more.
---
A fast, humorous show accompanied by music and movement the unveils the secrets of the actor's work, body language and the world of theater.
"With no stars or a grandiose set – Haim Abud's new show treats its young spectators and their parents with utter artistic seriousness and reveals a whole new world to them." (Nurit Assiag, City Mouse)
Direction and musical editing: Haim Abud
Performed by: Ella Goger, Haim Abud/Barak Gonen
Masks: Yehudit Greenspan
The show premiered in 2011 at Hasimta Theater and runs all over Israel.